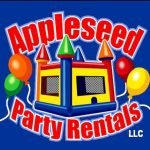 We deliver Bounce Houses, Tents, Tables, Chairs and Dunk Tanks to Clio MI and surrounding areas.
We are your local go-to for back yard parties, birthdays, church events, and family reunions.
We are your #1 source for inflatable and party rentals. We pride ourselves in providing the absolute best "bounce" for your buck in the industry. With every rental and every event, we focus on providing world-class service so you can focus on having FUN.
We also pride ourselves in providing clean and safe rentals at the most competitive pricing around. Each unit is cleaned and sanitized after every rental to guarantee your safety and satisfaction.  We always follow the strictest safety guidelines and we absolutely will not sacrifice your safety for business. EVER. 
Shonn Lam
February 7, 2023
Great service easy to deal with no headache!
Kyrsten Alice
January 2, 2023
Was very rude and unprofessional. Would not work with me because it was "wet" outside. In which it wasn't. It drizzled a little the night before but was cleared up by morning. Asked for my money back and he argued that I wasted his time and he could've been with his family. Offered to give me $122 dollars back out of the $265.50 I paid. I offered him $50 for his gas money and he got rude throwing his hands in the air and in my face and decided to try and leave until my husband came out and confronted him. Then he proceeded to call the cops and lie. Would not recommend this place. Very unprofessional and rude to females.
Kristen Tyler
November 6, 2022
I will be using this company again. Reasonable rate, booking process was easy, and the table & chairs were dropped off and picked up exactly as scheduled.
Kim Loucks
October 28, 2022
On time, knowledgeable, made everything work our great, came packed up and gone quickly. Nice people
tracie sackett
October 25, 2022
I had a wonderful experience with Appleseed Rentals . Very clean and organized on set up and delivery and pick up and take down would recommend them 110% Thank you so much
Nicole Suszek
October 25, 2022
Quick and efficient with great prices! Very happy with the service we received and will definitely use again!
Michelle Smith
October 18, 2022
I would like to truly thank Appleseed Party Rentals for setting up a large tent with side walls, in my yard for my 1st cousin reunion! I had cousins come from all over and because of the pandemic and those traveling I wanted to make sure everyone felt same and not congested so we had event outdoors. It was pretty windy when tent was being put up, especially being October, but the owner of Appleseed made sure that he went to his truck and found twisty ties to help from keeping the side walls from blowing..something that he didn't have to do but provided the extra TLC😊👏🏽. The day was absolutely wonderful and I would highly recommend them for your events because I will definitely be using them every-time , because we enjoy entertaining! Even when you think the weather will be okay, the tent gives the host that extra reassurance that no matter the weather we can go under the tent and the party will continue 🎈💥Thank you once again!😁